Welcome to the Village of Rock Springs!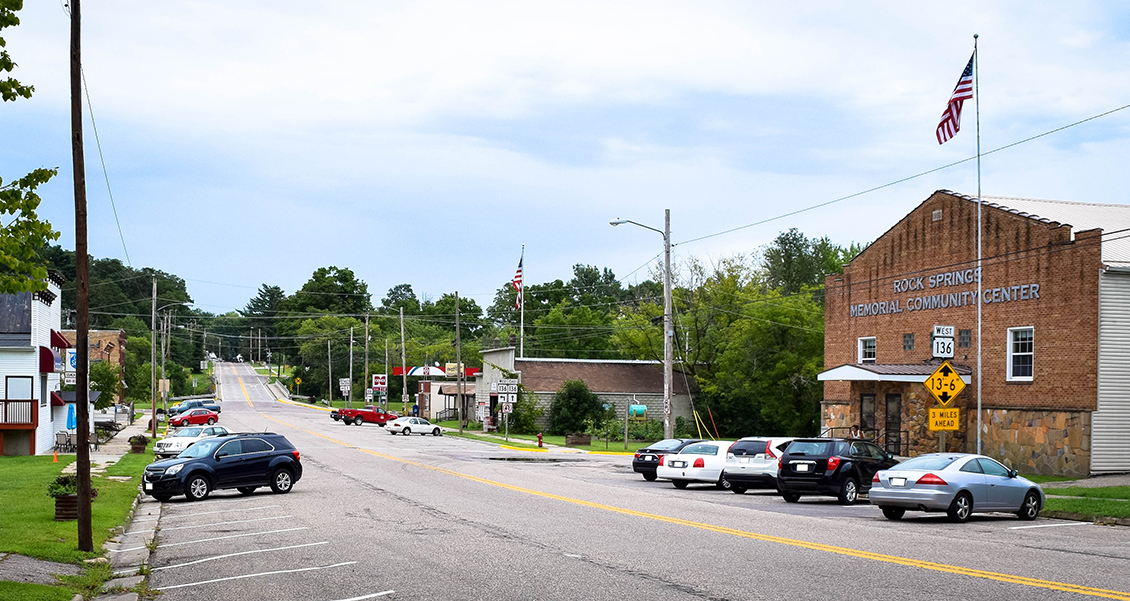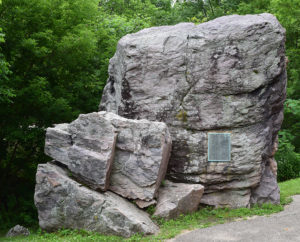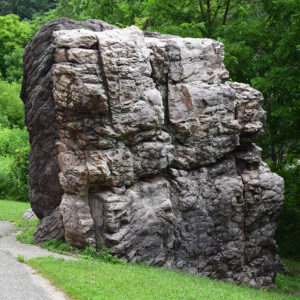 Rock Springs was originally settled by Col. Stephen Van Rensselaer Ableman, who came from Albany New York, in 1851. The village and surrounding area were originally known as Excelsior, which is the motto on the official New York seal. Excelsior was also known as Ableman Mill, for the Saw Mill which was later converted to a Grist Mill.
Col. Ableman was a land speculator and was instrumental in getting the railroad through the area. The original Railroad Depot was named Ableman by the railroad to honor the Colonel, while the first Post Office had the name Rock Springs on it for a short time.
The village, when formally platted, was named Ableman. The name lasted until 1948 when it was changed to Rock Springs.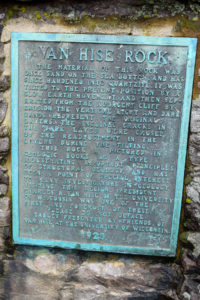 "The material of this rock was once sand on the sea bottom, and has since hardened into quartzite. It was tilted to the present position by a slow Earth movement, and then separated from the adjacent cliff by erosion. The vertical light and dark bands represent the original layers. The inclined cracks in the dark layer were caused by the readjustment in the layers during the tilting.
This rock is pictured in geologic books as a type illustrating important principles of structural geology, and has been a point of special interest to many investigators in geology visiting this region. President Charles R, Van Hise of the University of Wisconsin was one of the first and foremost of these. Please do not deface. Tablet presented by friends of Van Hise at the University of Wisconsin.
1923"